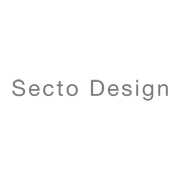 [tab:Deutsch]Secto Design Oy ist ein finnisches, auf die Herstellung von Holzleuchten spezialisiertes Unternehmen.
Secto Design Lampenschirme werden in Finnland handwerklich von ausgebildeten, geübten Fachleuten aus finnischem Birkenholz angefertigt.
Die Leuchten vom Architekten Seppo Koho haben eine klare nordische Handschrift, das Material Holz kombiniert mit Licht fasziniert Leute überall auf der Welt. Rund drei von vier Secto Design Leuchten werden exportiert.
[tab:English]Secto Design has an active participation in numerous international design fairs and exhibiting at the first Qubique trade show at Berlin's Tempelhof brings the characteristic lighting collection on display in a unique location. In addition to maintaining continuous design fair visibility the Secto Design team is working hard on introducing the brand to new markets. For example in Japan the demand for Secto Design lighting is on the rise which goes to show how the recognizable designs blend with different styles.
The Secto Design lamp collection came into being in 1999 with the introduction of the classical Secto 4200 pendant lamp. The collection grew quickly with the addition of a smaller conical pendant as well as floor, table and wall lamps. At nearly a metre in height, the Secto 4202 Magnum was designed for public spaces while the popular Octo 4240 and Victo 4250 pendant lamps added roundness to the collection. The Puncto 4203 and Atto 5000 pendants complemented the collection by providing alternatives to lower spaces. The classic design of Secto Design appeals to people the world over. In all, 75 per cent of Secto Design lamps are exported. At present, lamps are regularly exported to over thirty countries and the number is rising. Secto Design lamps can already be seen on all continents.
[tab:Italiano]Secto Design è una compagnia finlandese specializzata in lampade di design in legno. La collezione di lampade Secto Design è disegnata dall'architetto Seppo Koho e provoca una chiara sensazione scandinava senza tempo. Le lampade sono prodotte con betulla finlandese che le dona una luce calorosa e attraente. Il disegno delle lampade è sia classico che contemporaneo e le forme dei paralumi sono allo stesso tempo semplici e interessanti. La collezione di lampade Secto Design è stimata fra progettisti d'interni e decoratori grazie alla sua qualità, funzionalità e adattabilità ad un'ampia gamma di diversi stili.
[tab:END]
Bildergalerie: Produkte von Secto Design
Objektgalerie: Objekte ausgestattet mit Produkten von Secto Design
Zur Hersteller-Webiste: http://www.sectodesign.fi